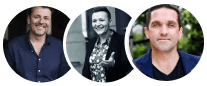 We help for-purpose organisations with strategies for financial strength and better outcomes.
An operating model is what it says on the tin – it's the model through which your business operates. This includes your processes and functions, digital hardware and software, physical infrastructure and equipment, and people capabilities and capacity.
This makes an operating model vital to an organisation's success. When it comes to not-for-profits and other for-purpose entities, an operating model is key to effectively making positive change in the world.
In this article, we provide more detail on the components of an operating model as well as practical guidance around how you can review and enhance your operating model.
What is an operating model?
If strategy sets the 'why' and 'where' and business model provides the 'what', an operating model is about the 'how'. An organisation's operating model addresses how it structures its people, functions, activities and infrastructure to deliver on its business model and strategy. In essence, it's the nuts and bolts; from the teams and reporting lines required, to the processes deployed from start to end.
The most important element of any operating model is in recognising the interaction between people, process and infrastructure. Designing an operating model is about:
Capturing and communicating the people structures, skills and capacity you require to support the delivery of the organisation's value creation processes.
Understanding what infrastructure, e.g. office space and computers, is needed to support the people, their roles and the processes they carry out.
Evolving and adapting processes to support the structure and teams created, and further enabling process implementation through available technology and working space
In essence, the above factors all influence and support each other.
The people 'bucket' of any operating model encapsulates the structure, capabilities, capacity and culture required to support organisational business model and direction.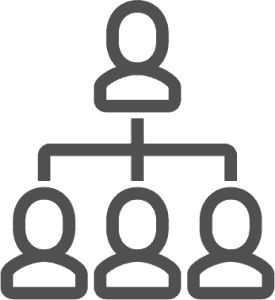 Structure
The roles, team structures, reporting lines. Often referred to as the 'organisational design' of any business.

Capabilities
The skills and experience required across the workforce to meet the requirements of different roles and deliver on activities of the organisation.

Capacity
The volume and number of people required to support organisational activity. This includes the mix and make up of workforce from FTE mix to days worked.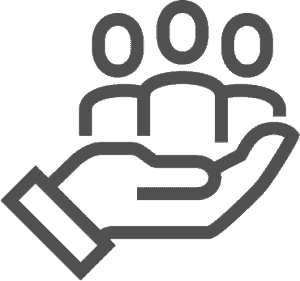 Culture
The values, behaviours and principles that drive the organisation's practice and actions.
The infrastructure 'bucket' covers all of the physical and non-physical assets needed to support the organisations. This is the office space, chairs and tearoom, through to Xero and HR systems required. It covers a broad spectrum, and many organisations tend to focus on the operational infrastructure, i.e. the technology needed to support day-to-day activities of staff.

Space
The provision of physical space required to support staff activities from back-office operations to client-facing environments

Systems
This includes all of the software required to support activity from email to zoom to CRMs. This complexity can vary greatly based on the nature of the organisation.

Hardware
The physical tools from computers to equipment needed to deliver activities.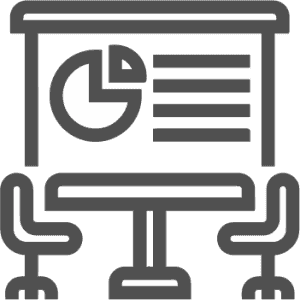 Facilities and equipment
Any other bricks-and-mortar or equipment required for delivering a product or service, e.g. workshop space; client screenings and appointments rooms; medical equipment, etc.
What makes an operating model effective?
A robust and effective operating model is based on any organisation being clear on the value it is trying to create, for whom, and the outcomes it is trying to drive. The old adage of 'structure follows strategy' is as relevant today as it has ever been.
The operating model is very much about how any organisation delivers on its promises. It considers the talent you need, how you fit it together, what it does and what it needs to succeed.
Some key considerations in any successful operating model include:
The ability to deliver value:

 

Does the operating model optimise the skills and resources you have to reach your target stakeholders and meet need?
The governance to make clear and good decisions: An effective operating model is one where decisions can be made quickly and effectively. Your people understand the process and have strong understanding of the rationale and impact.
Defined roles:

 

For many, roles and responsibilities are opaque when looking across an organisation. A strong operating model has clarity of individuals' scope and the interactions and relationships needed to support organisational outcomes.
Understanding existing capability and future needs:

 

The operating model highlights the skills needed, the areas of development and increasing demand to inform the future development and evolution of the organisation.
Infrastructure as an enabler:

 

All too often operating models work focusses on the need for new infrastructure solutions, such as software. These should be enablers to the organisation driven by a strong understanding of activities and capabilities and capacity of the organisation.
A primary focus in operating model design is often the relationship between people and process. It is important for any organisation to create dynamic and connected teams and roles.
To support this thinking there are some useful structure models that can help inform and provoke discussion during the process of organisational design (i.e. people structure). Some examples outlined below:

Overview

Pros

Cons

Most common type of organisational structure.
Companies that use functional structures divide their departments by common job functions such as marketing, accounting, delivery and business development.
Work tends to be more formalised.
Decision-making is centralised.
Tasks are grouped by functional departments

Grouping jobs by skills and knowledge enables greater efficiency.
Allows for a high degree of specialisation for employees
and is easily scalable should the organisation grow.

Functional departments may turn into silos, often losing sight of the organisation as a whole.
Potential to create barriers between different functions -and it can be inefficient if the organisation has a variety of different products or target markets

Overview

Pros

Cons

Companies with diverse product lines may consider a product structure.
This type of organisational structure is common when product expertise is the top priority.
The channels of distribution and pricing structures may also be different.
Companies that focus on superior product quality may consider this type of structure.

Structure provides focused product expertise.

Potential duplication of resources. Product and finance managers, for example, may be needed for each product group.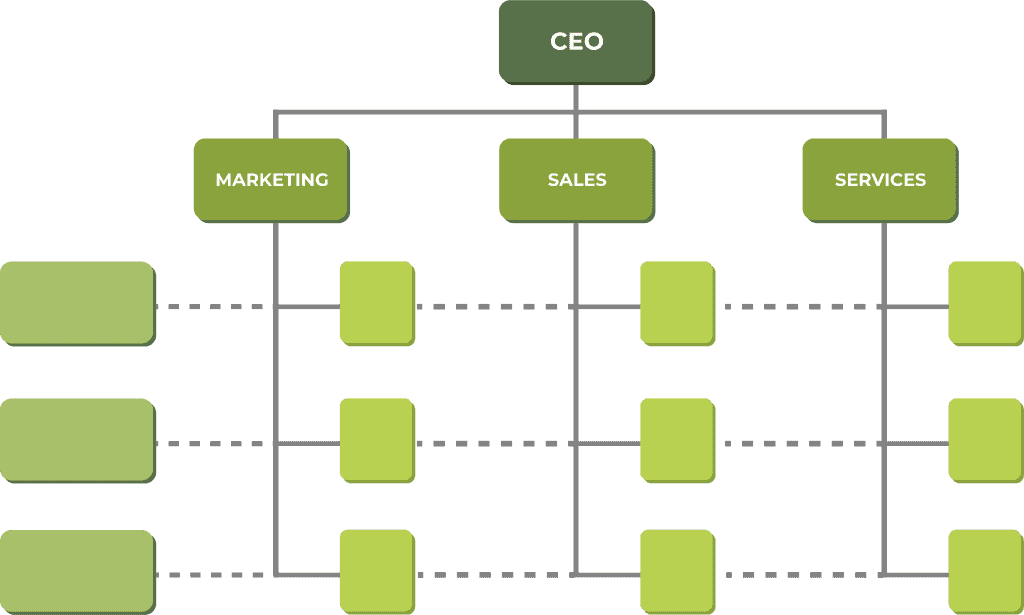 Overview

Pros

Cons

Hybrid of product and functional structure.
All employees have dual reporting relationships. Typically, there is a functional as well as a product-based reporting

This matrix model allows for the benefits of functional and divisional structures to exist in one organisation.

It can provide flexibility and more balanced decision-making, as well as supporting innovation.

May create areas of conflict due to having both functional and divisional management at the same level and covering some of the same managerial territory.

Complex structure can lead to confusion amongst employees.
In addition to how reporting lines mix, there is also a need to consider the hierarchy of the organisation. This relates to how decision-making is informed and shaped.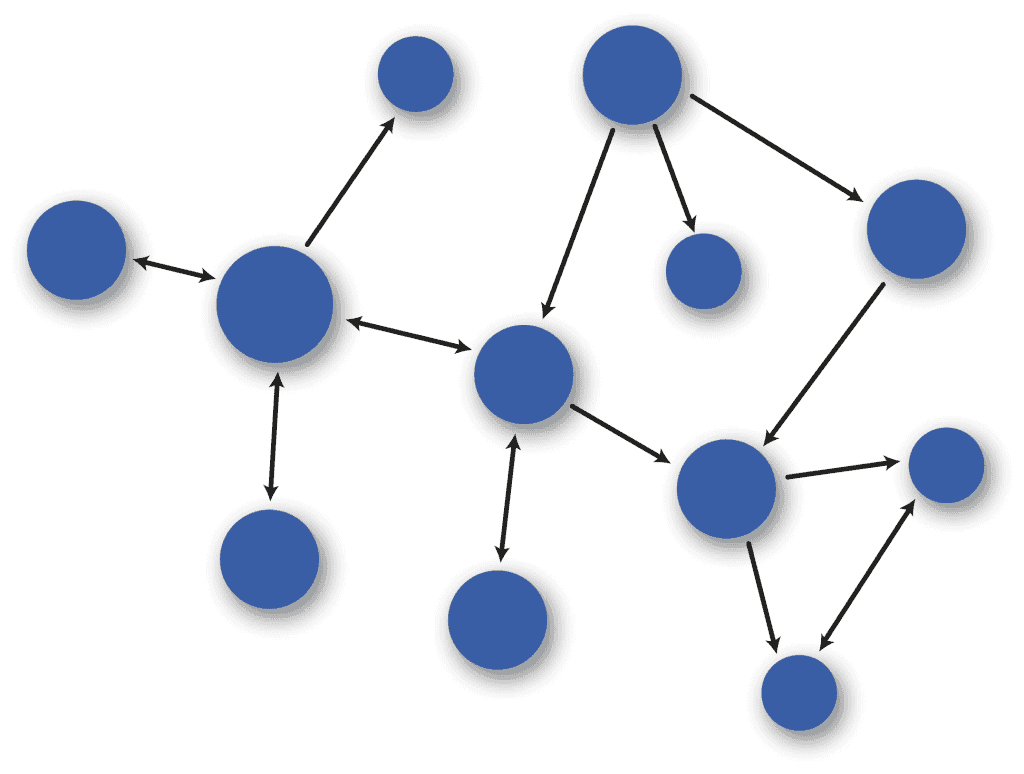 Overview

Pros

Cons

Organic or network structures differ from other structures as they are focussed on collaboration and shared resources.
Network structures sort their business activities and roles around specific services or partners.

Versatile, scalable, and adaptable.
Allows companies to outsource business activities to free up staff to focus on higher-value strategic work.
Allows companies with multiple satellite locations or far-flung divisions to work together as a comprehensive whole.

Can quickly grow complex, confusing, and difficult to manage without careful planning.
Requires clear and accessible information on accountability, reporting roles, and specific business activities for a wide range of autonomous locations working with multiple interdependencies.
High potential for duplication of effort without careful oversight (e.g., multiple locations working on similar products, or multiple marketing departments developing competing campaigns).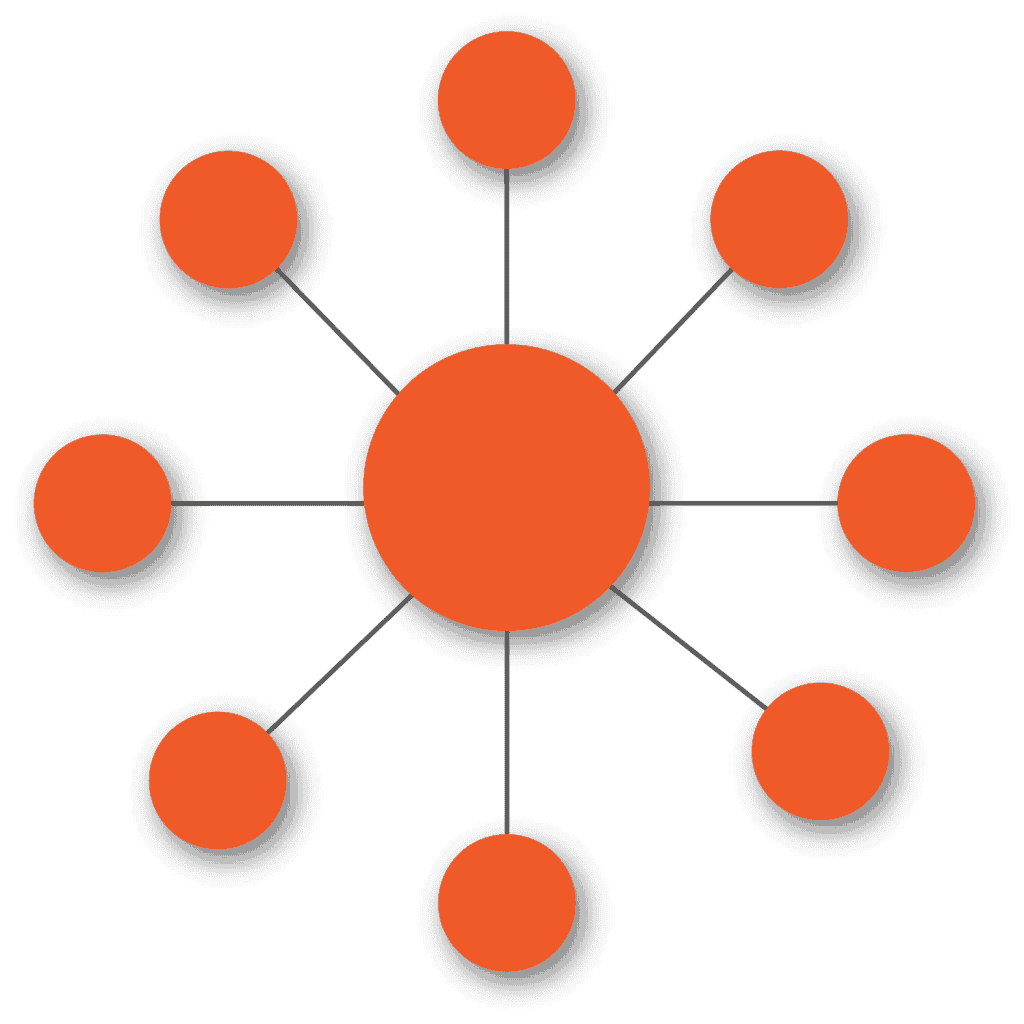 Overview

Pros

Cons

A cross-functional team sits in centralised position and supports different functional parts ('nodes') such as business units, product teams, or geographies. 

 

Can provide systems, training, support.
This position can be leveraged to also use the 'spoke' resources to support a central mission.
The central group will provide an equal experience to each 'node'.
Increasingly, many companies are moving in this direction. Providing a central guide with autonomy to deliver to the business needs of each node.

The central group is aware of what each node is doing and provides a holistic experience to customers.
Resources aligned to support a centralised strategy and outcome.

This can be costly in respect of central management and requirement for business buy-in and program management support.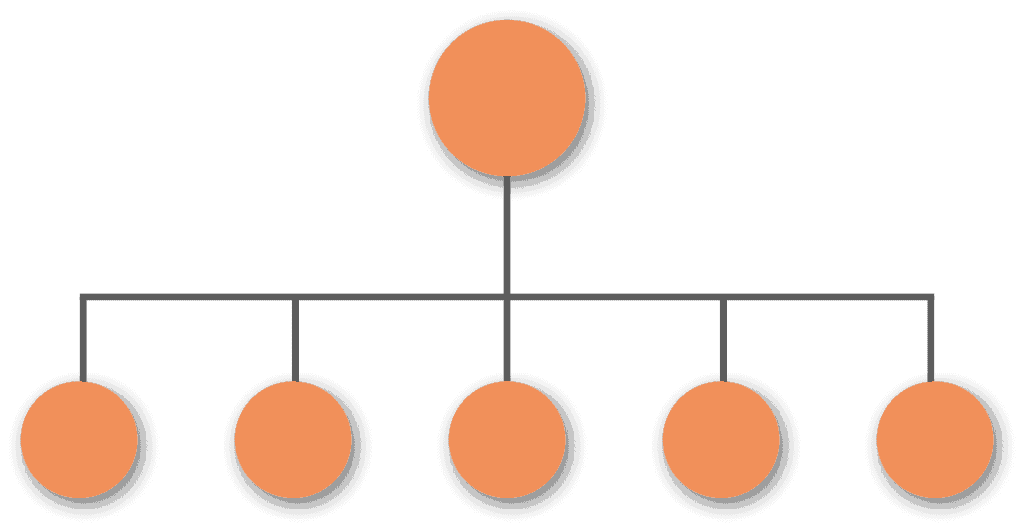 Overview

Pros

Cons

A central group shapes and drives the organisation's strategy. All activity is focused into one business area with functional divisions below this.
Used for those organisations in heavily regulated industries or high brand scrutiny.

Great for consistent customer experience, coordinated resources and rapid response.

May appear less personalised.
Reviewing your existing operating model
Whilst structure follows strategy, not all strategic change warrants a rethink of your operating model. This is only necessary when something disrupts your current strategy and/or business model in a way that impacts how your organisation creates and delivers value. This may include disruptions such as:
Changes in the external environment that impact customer behaviour or your organisation's operating context (think political, economic, technological, etc.) and that necessitate a strategic shift
Digital disruption that affects how your customers behave, their expectations, or how they access products and services in your market
Environmental and/or social disruptions that affect staff working patterns, modes and physical locations (think Covid-19).
Review your "as is" operating model
Start by reviewing your operating model in the current context, and with strategy delivery in mind. Some questions to ask of yourself and others in your organisation include:
What are the key principles that currently underpin our operating model? This links back to your strategy. For example, a mental health service might have a principle that says, we take a personalised view of each person's mental health needs. This might inform an operating model based around delivering one-on-one, personalised support sessions in-person with a dedicated team on-site.
How well does our current operating model coordinate people, processes and infrastructure to deliver value that resonates with our clients or customers? This also links to your strategy and business model design.
Do we currently serve all addressable markets and customers with our current operating model? Are we constrained by the current model in terms of scaling and/or rethinking our products and markets mix?
Does our current operating model support sustainable growth and/or impact? For example, if you're looking to scale up delivery, does the current model enable you to do this in a cost-effective, financially sustainable way? Does the current model enable you to access new or diversified income streams? Does your organisational structure allow capacity to develop critical strategic relationships?
Designing a new operating model
If your "as is" review unearths issues with your current operating model, you may decide to redesign your operating model so that it is fit-for-purpose in the context of responding to strategic disruptions.
When rethinking your operating model design, you may find it helpful to answer the following questions in the context of what is "to be" in the future and how this might inform changes to your operating model:
What are the strategic shifts needed to respond to changes in the external environment, and what are the new operating principles that cascade from a new strategic direction? Returning to our mental health organisation as an example, the updated principle underpinning value delivery might be we take a holistic, integrated approach to people's mental health. This may mean operating in ways that enable partnerships for a wrap-around model of care, or expanding digital access to self-service information, for example.
Which aspects of the current operating model are no longer fit-for-purpose and how should a new model address any gaps in terms of how your people, processes and systems intersect to create and deliver value?
Do we need to branch into new markets to scale and/or grow? Or perhaps we need to deliver new services or products to our existing market to better meet needs? How will this impact the way we operate and what needs to change?
How might a new operating model better ensure our sustainability? Do we need to look at heavier investment in certain areas of the model, e.g. infrastructure or digital technology? Do we need to rethink how and where we deploy staff? Should we shift towards virtual delivery models? Do we need to build our capabilities in new areas to remain relevant?
It is also important to consider your organisation's level of maturity when considering changes to your operating model. For example, you will need to review your current capabilities, processes and infrastructure to determine how much change is reasonable and possible in the context of the strategic shift you are looking to make, and your organisation's capacity for change whilst ensuring continuity of operations. It is also important to remember that your organisation is a collective of people, and that managing change well means being transparent and communicative to alleviate anxieties throughout the process.
Involving key stakeholders at staff, executive and board level in strategy and operating model discussions is also key to successfully navigating change. It goes without saying that it is essential to consult people who manage your day-to-day operations before making changes to your operating model.
Operating model templates, tools and techniques
Operating model design and development is based on understanding direction (i.e. strategy); being clear on what exists today (if it exists at all); and the opportunities to improve and/or deliver to our goals. It is about engaging with leaders and staff that understand, listening and constructively challenging direction and learning based on experience of others and practice happening elsewhere in the organisation's sector.
Operating model canvas
The operating model canvas is a visual way to map out the people, processes and infrastructure required to operationalise your business model. In essence, it is a tool for organisational design that focuses on mechanisms for creating and delivering value to an end user, consumer or beneficiary. You may find this tool helpful as a simple way to visualise and build your operations model step by step in relation to value delivery The operating model canvas considers six perspectives illustrated below.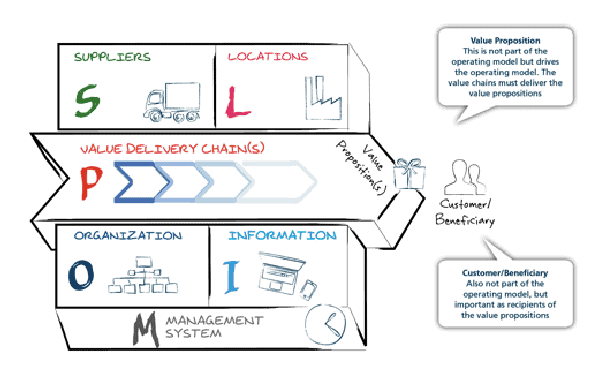 Process mapping
In essence, a process map is a visual illustration that shows the actions of a process in a clear step by step process. The key elements of any process map include the inputs, outputs, steps and decisions in any process. The key to good process visualisation and communication is to ensure that there is consistency of layout and symbols so that it can be followed across different processes within the organisation.
A key element of any process map is the level of detail. Whilst different levels of definition exist and there is no right or wrong answer, Spark tends to approach it as follows:
Level 1: Shows the process at its highest level. It is typically five to seven steps and is useful to get an understanding of the big picture.
Level 2: Shows the process in more detail with focus on the functional activities undertaken and relationships between stakeholders and their work.
Level 3: Shows the transactional level of the process with a focus on the "how". This is the detailed step by step breakdown of each process.
SIPOC
SIPOC is an acronym for Suppliers, Inputs, Process, Outputs and Customer. It is a valuable tool to discuss and visualise an organisation's processes at a high-level and the relationships between them.
Supplier

 

–

 

A provider of an input or product necessary to undertake the process i.e. manufacturer.
Input

 

–

 

The actual product, service or decision being fed into the process to enable it to happen
Process

 

–

 

Normally 3 to 7 high-level steps required to complete the process.
Output

 

–

 

The end product, service or decision from the process.
Customer

 

–

 

Those who are impacted or recipient of the output i.e. consumer.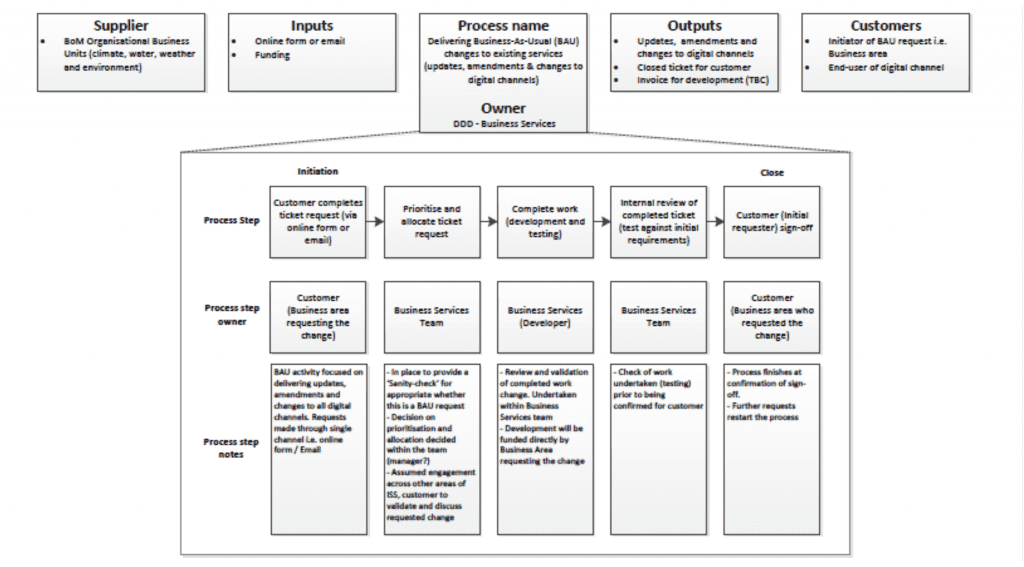 RACI
The RACI framework is a useful tool when managing change projects. It is a transparent, simple way to articulate who the stakeholders are in a project and what their role is. The chart is a matrix of activities or project deliverables, and stakeholders. Each deliverable has assigned stakeholders who are involved in the process in some way. The roles are as follows:
Responsible
Accountable
Consulted
Informed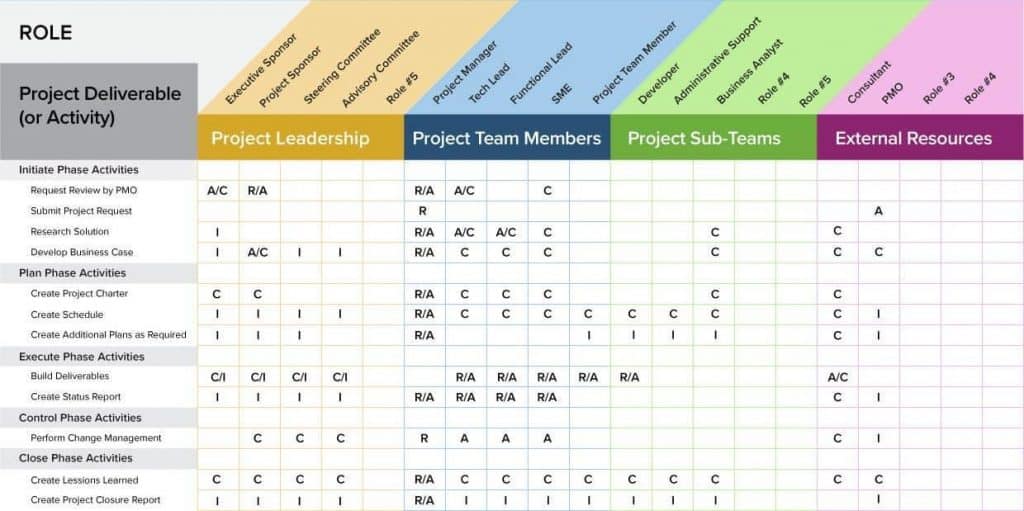 Swimlanes
Swimlanes are a great way to map processes as part of your operating model review. Swimlane diagrams are a visual way to articulate a process and show how different stakeholders or teams are involved at various stages. You may find it helpful to produce an "as is" set of swim lane diagrams during your operating model review phase, and then overlay to identify the "to be" process improvements.
Responsible
Accountable
Consulted
Informed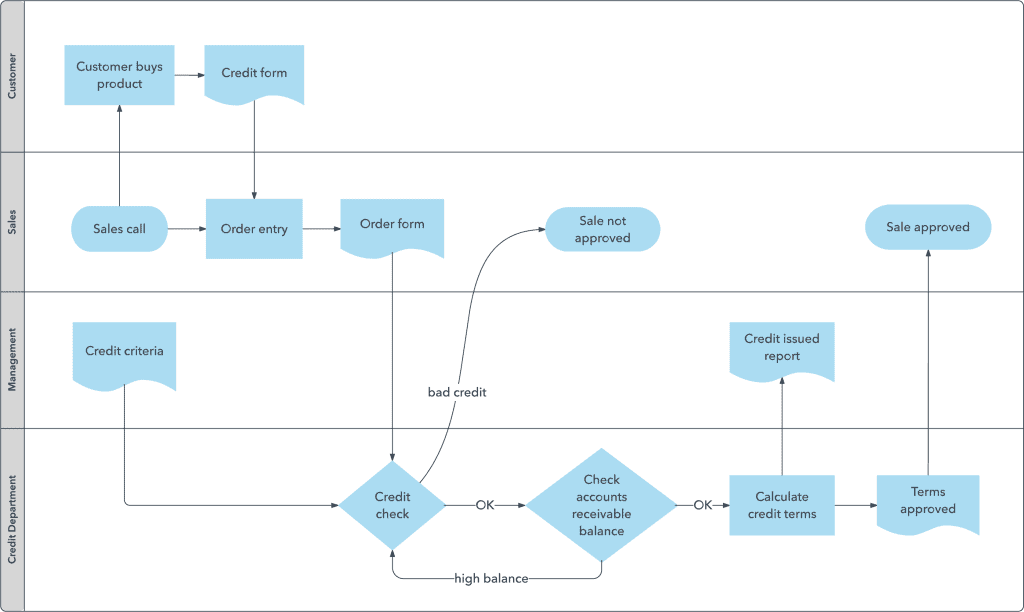 Optimising your operating model is a journey, and something that your organisation should constantly keep top-of-mind as a way to remain relevant and sustainable. Whether your organisation is for-purpose or for-profit, your operating principles should always align with a customer-focused strategic plan. Although it is not always appropriate or necessary to redesign your operating model, continuous tweaks and optimisation should be considered essential to remaining relevant and agile in an ever-changing environment.
With this in mind, perhaps the most important aspect of reviewing and redesigning your operating model is bringing both internal and external stakeholders along on that journey. Your organisation should regularly seek to understand external needs and compare them with feedback from your staff and board to ensure strategic and operational alignment. Your organisation should also consider its level of maturity with regard to where it makes sense to invest for maximum return within strategic timeframes. It is not always necessary or possible to make drastic changes to your operating model all at once, and this is a conversation that should take place between executive and board teams to determine what is feasible and what will create the most impact for your stakeholders and end users.
We have written blogs and articles on operating models, including:
Rethinking your operating model – defining the enablers

 

here

Rethinking your operating model – understanding influencers

 

here

How to right-size your organisation to build back better

 

here
Some other useful guides and articles to help you review and develop your operating model are: