Our team's experience weaves a rich tapestry of insight, which we proudly bring to all of our work. Having held senior positions across all sectors and having done the consulting rounds with firms from the top end of town to sole traders, we bring both technical excellence and deep sector insight. We started Spark because we identified a lack of transformational strategies and a lack of financially sustainable solutions to social challenges. We firmly believe that with the right ideas, capability and capital, we can change the narrative. We have curated our team to ensure that we have deep knowledge and networks across sectors so that we can help our clients align the jigsaw pieces for large-scale impact.
Spark Strategy works with leaders who are as excited by ideas as we are, who want to take action and transform. And we stick with you to achieve outcomes, favouring long-term relationships over draft and dash plans. Our approach is highly interactive and all about bringing energy into the process through team-based workshops and activities that spark moments of discovery. We do the heavy lifting behind the scenes, stretching and probing the ideas before rigorously planning out the execution with you and building the organisational stamina required for your transformation. We employ both traditional consulting tools (without the consultant-speak) and creative tools to help unearth ideas that are practical yet innovative.
We recongise each sector has a role to play in social change. While the majority of our work is with the not-for-profit sector, we also work across the other sectors on projects to improve social outcomes. Leveraging our unique positioning, we work with individual organisations and we also bring coalitions together for collective strategies, be they place-based solutions, sector reform or system change.
Not-for-profit
From health to the arts, education to justice, disability to family violence, our work spans the entire Not-for-profit sector. We work with bold leaders in this space to generate greater impact and build financial strength.
Government
Adopting a systemic view, we work across all altitudes of government to innovate social policy. We have internationally sought-after experience in co-design with lived experience as well as design of the enabling environment to support policy implementation.
Corporate
Gone are the days where shareholder return is the only measure of success of the private sector. We work with our Corporate clients to ensure their community investment is strategic, social license to operate is authentic, and cross sector partnerships drive shared value.
Philanthropy
We address both sides of the coin in our work with Australia's most significant Foundations. We assist with fundraising strategies to grow corpus funds, and we develop granting strategies to maximise the impact of contributions.
Workshops Run Over 16 Years
Cups of Coffee (and 1355 Cups of Tea)
We are here to be the trusted advisor, to help inject creative ideas, challenge thinking, and create alignment between the conceptual and the practical. Here is what you can expect of Spark.
Bespoke Solutions
We always tailor our approach to deliver bespoke solutions. At Spark, we don't come to our clients with a predetermined solution for their particular problem. We get to truly understand your organisation and work with you to created solutions that are tailored to your needs.
Tough Love
We're straight shooters who offer useful truths rather than telling you what you want to hear. This is our tough love approach. It can mean an uncomfortable journey, but one that is necessary to build long-term vitality and viability. It's about being authentic. We will challenge you to realize your potential.
Spark and Dynamism
We deliver innovative yet practical solutions  and we ensure that the model is executable. As a people-focused organisation ourselves, we care about your satisfaction and success. Furthermore we have the industry experience and business acumen to gain insights, draw connections and drive and deliver improvements.
While our team comes from all different backgrounds, we are bound by our common drive to reduce inequity. We care about our culture, the work we produce and the solutions we create. We're for sparking brighter futures for our clients and the societies in which we live.
George: Founder and Chair
For over two decades George has advised Not-For-Profit, Government and Commercial organisations in strategy, business models and system transformation. Entering the consultancy world on the back of having grown and sold a $100M private sector business, Spark's clients consistently cite his aptitude for strong practicality, keen commerciality and a commitment to creating uniquely tailored approaches which render maximum practical benefit. Prior roles saw George as the National Lead Partner for Transformation at Grant Thornton, Program Director for the Department of Premier and Cabinet as well as Chairman and Non-Executive Director on a number of technology and service businesses. A proponent of tough love, George will stop at nothing in his quest to unearth fresh ideas for sustainable business models. In his spare time (outside of airport lounges) George can be found making a mess in the kitchen and cooking up a storm with his kids.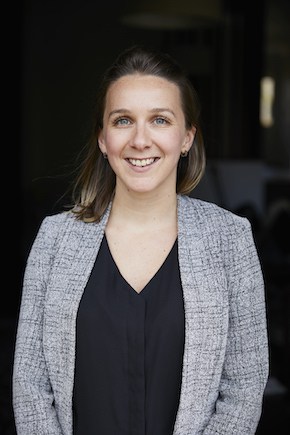 Felicity: Chief Executive Officer
Felicity leads the strategy practice at Spark. She brings an international perspective to her engagements, a result of her professional and academic experience. Graduating Peking University with an MBA, Felicity entered the corporate consulting world as a business transformation adviser. A founding member of the Spark team, Felicity has facilitated international strategy projects, developed expertise in NFP go-to-market approaches and was co-author of the briefing paper for the National Mental Health Commission review. A dedicated Sparkie, she enjoys balancing the tightrope between creativity and scientific rigour, working alongside clients through ideation, modelling, stress testing and execution planning. It is imperative to Felicity that outcomes are practical and solution-based, rendering tangible value. After hours, Felicity is likely found in the yoga studio, putting herself through the paces.
Richie is responsible for quality and capability across Spark's portfolio. For the past decade, Richard has worked with Government, Not-For-Profits and Commercial organisations in both the UK and Australia. Helping to design and deliver operating models, Richie's commitment to re-engineering processes and ensuring they deliver the right flow of value means that he won't rest until he gets to the root-cause of an issue, taking that step back to discover the right solution and make a real difference to organisational performance. A broad range of experience and knowledge allows Richie to define, map and understand people, process and technology, translating how such components operate together in delivering the business model and meeting strategic objectives. Outside of work hours you'll find him at home, attempting to deliver a sustainable strategy for dealing with excitable young children.
Heather: Senior Strategic
Advisor
Drawing on her experience in the not-for-profit and private sectors, Heather's focus is on creating strategies and solutions that blend purpose, profit and pragmatism. Collaboration is key to both Heather's approach and the models she develops, taking into account that developing and maintaining authentic partnerships takes time, energy and consideration. Prior to working at Spark, Heather led a profit-generating business unit at an international charity. In this role, her efforts and skills were largely directed to partnership and program management, strategy development and implementation, and communications. More broadly, Heather's career has involved work across health, education and the environment, which has strengthened her commitment to models that drive impact and financial sustainability. Otherwise, you'll come across Heather on the tennis court or making misshapen mugs in ceramics class.
Kuppal: Senior Strategic
Advisor
Kuppal's focus is supporting the social sector uplift its capability and acumen around strategy, technology and developing future proof business models for long term sustainability. Kuppal brings a keen eye to challenge the status quo and help organisations to re-imagine what's possible for their businesses. Prior to joining Spark, Kuppal worked at Deloitte Consulting at the intersection of technology and private sector industries. She also worked on strategic projects across the health, disability and the not-for-profit sectors. It is with this cross-sector experience that Kuppal has developed a pragmatic approach when working with social sector organisations in balancing the head and the heart. Otherwise, you can find Kuppal working as a volunteer steering committee member for the Australia India Youth Dialogue, cooking up a vegan storm, bushwalking or hitting the gym at F45.
John weaves a commitment to social and environmental sustainability with the insight and acumen of an MBA. He draws upon professional experiences of working for government, corporate, not-for-profit and the in-between realm of social enterprise, in the UK and Australia. His roots lie in the socially progressive field of youth work – supporting the voice and influence of young people at national and local levels. This developed into broader public engagement and community development work. Outside of Spark, John enjoys the many opportunities to go for a walk in and around Sydney, or if the weather isn't so good, tackle a cryptic crossword.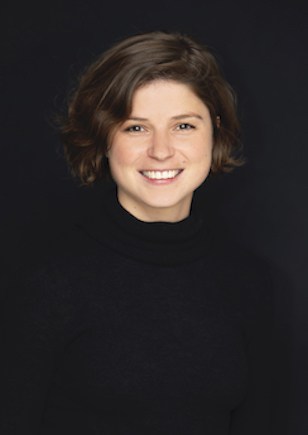 Claire: Strategic Advisor
Claire believes that doing business and doing good don't need to be mutually exclusive. With a background in environmental engineering, Claire made the unexpected jump to the for-purpose sector after discovering social business while living in New Zealand. After spending time across the not for profit, social enterprise and corporate sectors, Claire brings a holistic perspective to the way that our diverse sectors can complement one another to effect  sustainable change. Outside of work, you might find Claire volunteering with her friends at Engineers Without Borders across the ditch, at the yoga studio, or tending to her pot plants (with varying levels of success).
Jessica has a passion for the greater good (including, amongst other things advocating for young people) and a keen interest in politics. This has led her to roles within community groups and running large-scale events, as well as running a successful local government campaign in the Baw Baw Shire. As a current elected Councillor, Jessica has spearheaded a number of youth initiatives, policies and strategies, including the reactivation of the Freeza program. Having worked in management roles in small businesses for many years, Jessica is now studying a Master of Arts in International Relations and sits on the Board of the Baw Baw LaTrobe Local Learning and Employment Network (LLEN). When not working or studying, you'll find Jessica acting on stage or spending time with her bearded dragon, Darwin.
Shaun believes that all businesses have a responsibility to drive positive social and environmental change. With a commerce degree and experience establishing a government grants consultancy, Shaun has a passion for strategy and a desire to leverage it for positive change. This position was strengthened through time volunteering and working in the Pacific, South-East Asia and Africa, where Shaun was exposed further to injustice and disadvantage, and inspired to help remedy these inequalities. Shaun brings an evidence-driven, collaborative and inquisitive approach to understanding problems from multiple perspectives. Outside of Spark, you'll likely find Shaun attempting to fuse together different cuisines, at a music gig or on a mountaineering pursuit.
Keisha: Strategic Advisor
As someone who is passionate about sustainability and social innovation, Keisha is always seeking opportunities to collaborate with others to create a purpose-driven community that strives to build a more sustainable future. Keisha has taken varied roles within the corporate, not-for-profit, and start-up sectors from tax consulting to sales. Because of this, Keisha has a wide range of expertise that enables her to consistently develop unique and transformative solutions for clients. Outside of the office, you'll find Keisha volunteering, exploring new brunch places, or doing fun outdoorsy activities.
Spark Strategy acknowledges the Traditional Custodians of the Country on which we work, and recognises their continuing connection to land, waters and community.
We pay our respects to them and their cultures, and to Elders past, present and emerging.