One the eve of Movember's $22.3m Australian Mental Health Initiative announcement, I sat down to reflect on the way that funding has changed over recent years, and how this in turn is increasing impact. Spark Strategy is humbled to be involved in one of the winning bids 'Game Changer' (an initiative which will connect men with AFL Players through online gaming, whilst simultaneously educating on and encouraging the conversation around mental health). Through my reflection, it became apparent that the leverage of digital is what is making the difference, both in the fund raising and in the research itself.
The old ways of funding for social impact are dead. At the very least they are on life support.
Digital innovation for fundraising has completely revolutionised the practice, be it for individuals or organisations attempting to create lasting social change. Examples of innovative digital fundraising can be found with indiegogo, kickstarter and the seed investment site jumpstartfund – which has in the past attempted to fund the development of the hyperloop project. This innovation culture hasn't just influenced the practice of fundraising, it has also greatly affected the way funding is distributed to organisations attempting to create social impact.
We are in the midst of an inflection point in time from how things were done in past to how things will be done in the future. There has never been a better time in western society to create and foster positive social outcomes.
Non-governmental funders can be a catalyst for kick-starting creative impact initiatives then nurturing and mentoring those driving these initiatives. Support through the journey can be provided in lean, efficient ways that all but the best governmental organisations often struggle to achieve. The opportunity for smaller, efficacy-led and goal-driven organisations to engage with those who follow them and mobilise a willing and passionate audience to spread their message, is incredibly valuable. The advent, understanding and subsequent mastery of the way social media and digital technology interact with our lives on an almost minute-by minute basis has created previously unimaginable opportunities for affecting real measurable social change – all in combination with a captive audience.
CASE STUDY #1 – Movember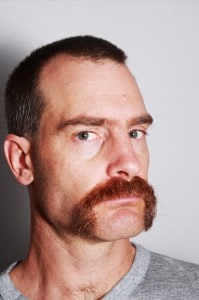 Movember provides a remarkable case study in growth, engagement and 'challenging the norm'. They have set the standard as an exemplar organisation of what is possible in the new digital environment.
Starting in 2003, their first campaign was entirely based in Australia with just 480 participants. However it proved to be a viral success and raised $54,000, subsequently donating funds to the Prostate Cancer Foundation of Australia (PCFA). The most recent Movember campaign in 2013 stands in stark contrast to these numbers. Movember now operates in 21 countries and has raised $580million since 2003, with over 4 million individuals (men and women) participating in the campaign.
This incredible amount of fundraising has made Movember a powerful force for social impact and measurable change around the world. Mo Bros and Mo Sistas are directly responsible for creating this possibility and they are able to engage with the effects their funds can create, rather the money, activity and results being hidden behind bureaucracy and politics. As Movember has created such a powerful fundraising movement (utilising digital campaigns, social media/audience engagement and web-driven innovation amongst others) they have grown in to an extremely powerful funding distributor.
The implications of this are powerful and – at Spark Strategy we believe – disruptive.
Movember can raise the funds and then choose organisations; individuals and social entrepreneurs that it believes will provide the most valuable, practical and measurable social change possible. The added advantages of sidestepping governmental bureaucracy are innumerable for supporting innovation, vibrancy and vitality in people who are driven to create changes for good.
CASE STUDY #2 – The XPRIZE Foundation
Another slightly different example is that of the XPRIZE Foundation. Started by Dr Peter Diamandis In 1995 with the mission of creating a private space travel industry, XPRIZE has always been an ideas-organsiation that thinks big before thinking anything else.
"XPRIZE is an innovation engine. A facilitator of exponential change. A catalyst for the benefit of humanity."
Explore their website if you want to deepen your knowledge on the organsiation and to find out how you can get involved with the various ideas and projects that they support and sponsor. However in this post I want to quickly highlight one campaign that XPRIZE has begun, that truly shows the future for solving the world's greatest and most endemic problems.
XPRIZE has launched the Global Learning XPRIZE, which is an incentive-based campaign attempting to find innovative ways to teach children anywhere in the world to read, write, and perform arithmetic, fully autonomously. The brief is for individuals or organisation anywhere around the world to create a tablet-based Open Source software (on the android platform) that enable participating teams to create everlasting change on the world. This is not an exaggeration, as XPRIZE state "The impact of this technology  to bring literacy to over 250 million children around the world".
They don't think small.
It is a commonly held-belief in the study of psychology that humans respond most effectively to incentives. XPRIZE have raised a $15 million prize purse, to split among the teams that create the most intuitive, effective and applicable solution, for further development. This approach to finding solutions to the worlds biggest problems is slowly becoming much more popular and it's capability for providing innovative solutions is so effective because it feeds directly from base human needs.
To support the campaign XPRIZE have taken advantage of digital methodologies for affecting change by creating an Indiegogo crowd funding campaign where anyone can contribute. The aim of the crowd funding campaign is to raise the money to bring this technology to real kids in real villages, "to test and improve the to build a global community committed to eradicating illiteracy and create a world more peaceful and more prosperous".
The Indiegogo campaign is hoping to create an environment that enables teams to be successfully "backed by a global community of advocates, designers and teachers and be to able to test this revolutionary educational technology with as many kids as possible to ensure it has maximum impact."
Funders can contribute at a variety of different levels from $25 to $25,000 with a variety of different incentives at each level. Incentives are operating of every level of the campaign, meaning that every contributor can get real value out of their donation along with the satisfaction of knowing they are a part of a global movement for change.
The project as stands is at $224,552 raised of $500,000 goal so if you are interested then visit the page and learn more.
This model of incentive-based innovative for impact appears to be here to stay and represents a new paradigm and framework for tackling the world's greatest problems.
I have only touched on a couple of examples here, but hopefully it's enough to show the potential of this trend towards utilising digital for transformative change. It is indeed an exciting space.
P.S. Looking forward to seeing the great mo's out there this November
If you are interested in learning more about your funding model and how this fits into a viable business model then get in touch!