Strategy is Dead.
We're bringing it back to life.
What Makes Government Reform Stick
Beyond Government Relations
Spark Strategy is an agency for Strategic Thinking,
Transformation and Sustained Action.
Some guy with a knack for playing guitar once said, 'Knowledge speaks, but wisdom listens.' At Spark Strategy, we believe there's something extraordinary that happens when an idea gets the opportunity to flourish, to find its feet, and through nourishment and encouragement, changes everything. We believe ideas spark brighter futures and we're about unearthing these ideas and bringing them to life. We work to unleash their potential and transform organisations and the societies in which they live.
Oh, and the man with the guitar? That was Jimi Hendrix. He knew something about turning everything on its head.
Strategic Thinking
We begin to stress test ideas, inspiring confidence through debate. The aim here is to instill a belief in where you are heading.
Innovative Models
Supporting organisations to be more impactful through innovative and collaborative business and funding models.
Ideation
The process begins with an exploration of possibilities through collaboration, conversations that spark curiosity, making room for intuition to flourish.
Transformation
We start to turn ideas into action, developing accountability and responsibility. Building stamina for what lies ahead and creating a sense of purpose.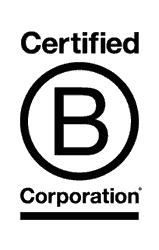 Spark Strategy is a Certified B Corp.
A certified B Corp, we stand for purpose, not just profit. We strive for high impact, approaching social development problems from multiple angles: NGOs' delivery, Government policy, international collaboration and new models for incubation for system change.
What Our Clients Say About Spark
Spark is different from the others, more creative…they bring a fresh perspective, they're optimistic and outcomes oriented.

Patrick McGorry, ORYGEN
What came back from Spark was something usable and translatable into action. It was outstanding.

Ronda Jacobs, Carrington Health
Spark has crafted a business model that will create a sustainable future for us.

Jan Owen, FYA
The process is as important as the result, and the process is ongoing. You can't assume that what you're going to do today is what you're going to do tomorrow.

Billard Leece
Yes we want to change the world – Spark helped us consider how can we
do that in a financially sustainable way

Jane Burns, Young and Well
Spark was recommended to us by our corporate advisors… they have a unique set of experiences and expertise that we don't have internally.

REIV
Spark Strategy acknowledges the Traditional Custodians of the Country on which we work, and recognises their continuing connection to land, waters and community.
We pay our respects to them and their cultures, and to Elders past, present and emerging.