We have officially launched our Sydney branch of Spark Strategy.
Our Spark Strategy Sydney office is located at 52 Victoria Street in Paddington.
We have located alongside our good friends at FYA (many thanks to Jan Owen) in this funky collective of social businesses, start-ups and change makers.
To celebrate the occasion we're hosting a launch/networking event at our Paddington space.
There will be nibbles, drinks and great people from across the NFP, social business, private and philanthopy sectors.
We hope you see you there! Register here for Spark Strategy's Sydney Launch
In opening our office I'm really proud to say we have secured two fantastic new Sydney Sparkies. They bring with them a wonderful set of skills that will not only build on our core capabilities of sustainable business models and strategy for NFPs, but will also help us drive new services into new sectors.
Laura Reed is the third CSI graduate to join our team and comes with a deep corporate background in sustainability and CSR, most recently running these functions within Westpac.
Importantly Laura's experience in being on the corporate side of working with the social sector will underpin some of our expanded services in helping not for profits partner better with Corporates.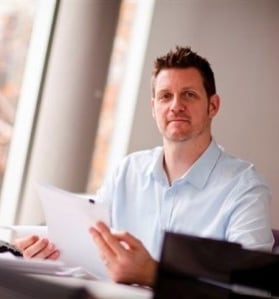 Martin Thiele comes to us with many years of experience in leading the marketing and fundraising functions for large not for profits including Red Cross, World Vision and Caritas.
Martin's ability to help organisations better talk to their market and develop compelling funding approaches bolsters our core capabilities locally and adds in depth knowledge around fundraising and philanthropy.
As you know, we believe that in order to see the new economy of profit and purpose, we need to be pushing change from all sides – Social Sector, Private Sector, Public Sector and Philanthropy.
The Sydney office, and these sensational talents, further deepen our Social Sector capabilities and help bolster our work into the Private and Philanthropic sectors.
If you are interested in learning more about business strategy and sustainable business models
Download our Whitepaper on 'In Search of Sustainability'