This blog post will discuss five of the largest overarching trends that are going to dominate the enterprise technology landscape as modern organisations transition fully into the digital age. Innovation has made technology accessible to all and competitive advantages in the future will come from how technology is deployed, rather than the specific software. Understanding these disruptive trends and their affects will allow an organisation to make better decisions that fit into an effective business model.
Social computing incorporates the collaborative and interactive aspect of working online into business systems and can be understood in contrast to personal computing, which describes the behaviour of isolated users. Utilising social within an organisation can empower and motivate employees, which as a consequence creates benefits for the business.
Social Computing is forecast to be an extremely important platform for increasing workplace collaboration & knowledge management. Integrated social platforms will likely eventually be used for modernising enterprise applications to connect collaboration with business processes and transactions.
Benefits:
Tangible Productivity Gains
Staff Retention and Satisfaction
Customer Value
Businesses are only just beginning to recognise the transformative powers of social computing even though they have already permeated into the very structure of personal computing. A compelling case is being built to take action on this innovation (and integrate it into existing computing environments). Social computing is truly more than just a 'trend' – it has disrupted and changed global approaches to technology. It is here to stay.
To implement social computing into business systems, organisations must first:
Diagnose the extent to which the organisation is willing to undergo social transformation
Identify the key risks to successful deployment and organisation-wide adoption of the system
Address the critical decisions and system elements that will impact an organisations ability to deliver value from social business
Implement the new technology and capabilities
Manage the 'end-state' enterprise social business platform
Key Components of a Social Computing Strategy:
Maximise user adoption and ensure that new systems provide tangible benefit

Socially enable an intranet to supercharge communication and collaboration within teams

Socially enable an enterprise resource planning system

Leverage social data analytics to build a picture of an organisation's contacts and prospective leads

Drive innovation and efficiency through collaboration and knowledge sharing

Build and maintain impactful organisational communities
By using these six steps as a checklist, an organsiation should be able to understand the level to which 'social' has been integrated into their business systems and processes. This creates a benchmark from which to build a roadmap to greater integration of social computing into the business.
2. USING CLOUD TO OPTIMISE INFRASTRUCTURE
The age of virtualisation has arrived and as cyber security continues to develop, the efficiencies and innovation that can be achieved from leveraging hybrid cloud organisations will become too large to ignore.
To begin planning how to shift an organisation from internal server reliance to becoming optimised, efficient and with certain mission critical systems and applications virtualised (a hybrid enterprise model) an organsiation must build:
A Roadmap outlining the vision of a 'hybrid enterprise'
A Hybrid enterprise Roadmap will include:

Strategy and Objectives

Organisations must develop IT infrastructure and an operations strategy based on their business objectives and provide a roadmap towards hybrid enterprises.

Data Centre

This helps clients to develop a clear data centre strategy base on the total cost of ownership and their objectives

Assessment of the Feasibility of becoming a Hybrid Enterprise

The key here is ensuring the organisation chooses the right approach, which will encompass:

How to best transform existing data centres
Understand how, where and when to deploy internal cloud
Assess the efficiencies of moving business to the public cloud

The Balance between Internal and External cloud

A hybrid model will provide agility, flexibility and control but the level to which an organisation fully virtualises will depend on their value proposition.

An exercise to fully understanding a value proposition can be built through the business model canvas. This will help to fully understand how technology should be leveraged across an organisation.
>> Spark Strategy Run Free Workshops Around Best Practice For Using The Business Model Canvas <<
Virtualisation of business systems is here to stay. The vast cost and time saving efficiencies that can be gained from using the cloud can currently give organisations a competitive advantage, however in 2 – 3 years this technology will be necessary just to 'keep up with the pack'.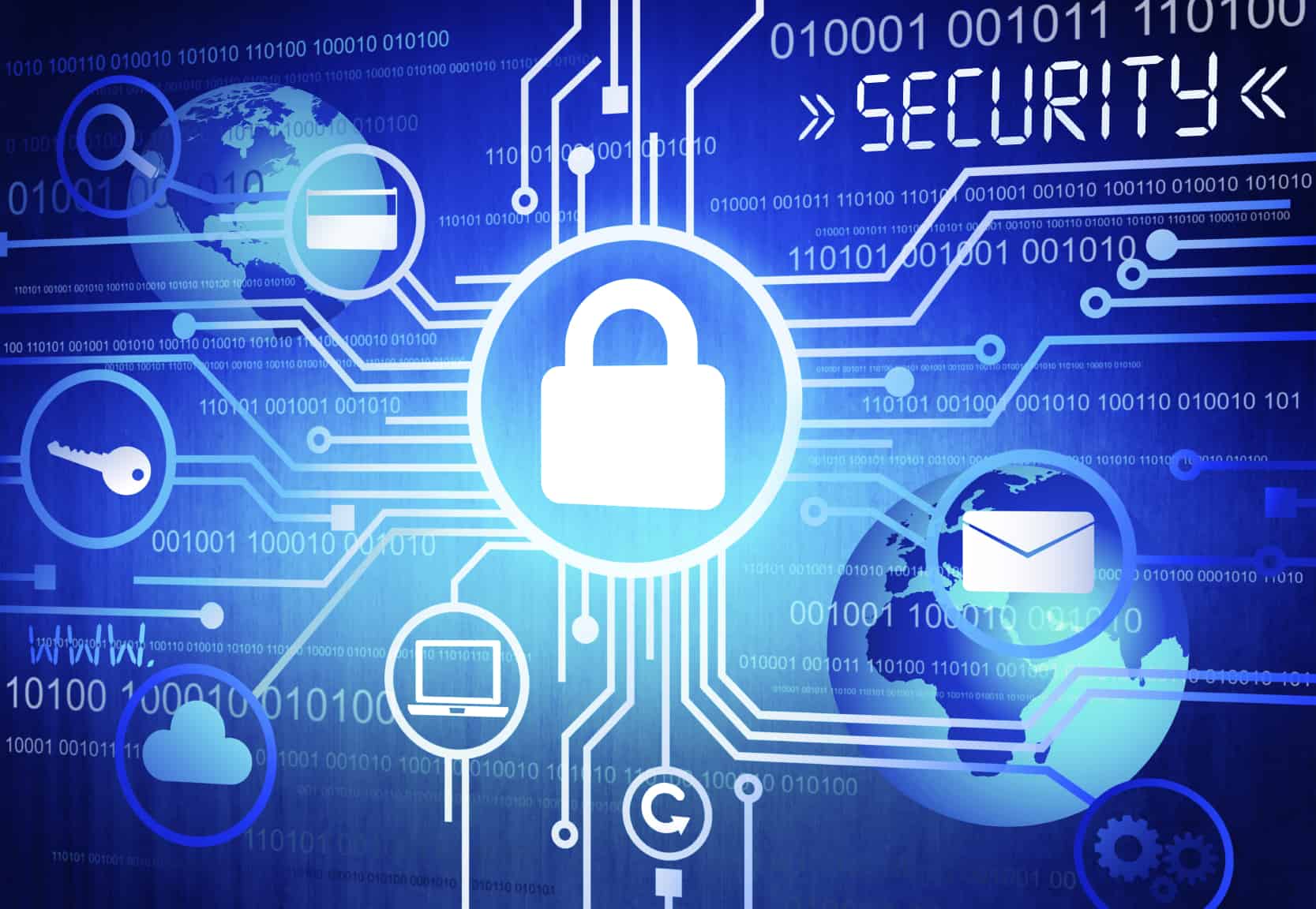 Users will be faced with increasing sophistication, frequency and scale of cyber crime as a result of open and network-orientated business environments. Furthermore, the significant increase in the use of cloud-based integrated applications has created increasing regulatory and compliance requirements.
Apropos, organisations will be able to gain a competitive advantage by rapidly advancing security counter measures.
The significant business drivers of cyber security include:
Increasing sophistication of cyber crime

Malicious and inadvertent leakage of sensitive data

Increasingly regulated environments

Rising vulnerability caused by the cloud computing, mobile devices and web apps
These drivers are significant because organisations will want to minimise and manage risks, whilst protecting the applications that are critical to fulfilling the mission of the organisation.
4. SMART COMPUTING AND BIG DATA
The processing power of modern computers is greater than at any time in history. Smart computing and intelligent analytics will harness the data produced by all the systemised and technology enabled processes.
Big data is about more than just storage. Smart computing optimises business decisions in real-time. Intelligent data analytics will be able to interpret data streams in real time and make automated business decisions. 'Big Data' refers to these extremely large data sets that may be analysed computationally to reveal patterns, trends, and associations. These can relate to business decisions, research themes and even analyse human behaviour and interactions.
Medication, surgery and assistive devices rely on intelligent systems to analyse data, guiding the implementation and management of therapies and interventions. These industries are going to need vastly different infrastructure in the future as they begin to migrate into the age of cloud computing and the data that they record must be broken down analytically to provide insights on efficiency and effectiveness.
Rigorous cost containment is feature that organisations desire. Big data solutions will eventually allow organisations to:
Manage the proliferation of IT platforms and end user devices within a data centre and distributed environment, and
Proliferate information and transactions
This will allow organisations to reduce their dependency on internal IT teams and enable IT staff to focus on higher value strategic activities in support of the business.
The potential benefits of smart computing enabled by big data include:
Reduced operational costs

Improved Efficiency

Reduced Cycle Times

Minimised Human Error by replacing tedious manual tasks with repeatable, traceable automated processes.
The importance of big data must be recognised by large organisations immediately. By tracking the performance of hardware, software, productivity and all manner of business-related activities; an enterprise will have more information to make decisions that maximise value and efficiency .
5. THE INTERNET OF THINGS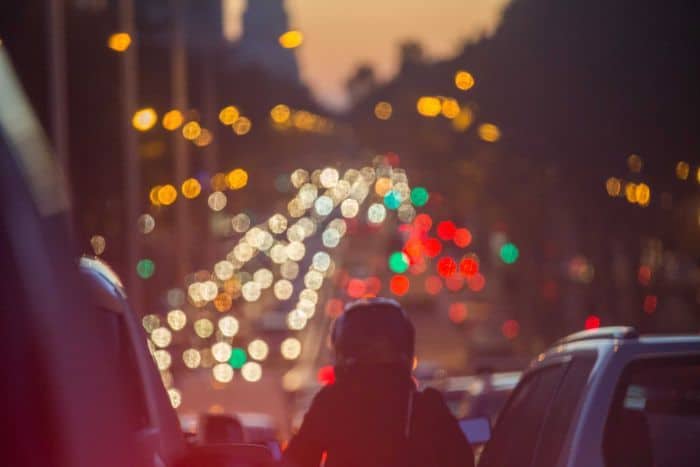 Expanding beyond PCs and mobile, the 'Internet of Things' integrates identifiable objects seamlessly into an 'information network'. This takes advantages of mobile devices and sensors ability to observe and monitor their environments. This means that the internet and recorded information is not only stored on one's personal device such as a laptop, but potentially so could one's car, fridge or even oven. Most enterprises and technology vendors are yet to explore the possibilities of expanded Internet and are not operationally or organisationally ready. The ability to manage this tsunami of unorganised data will create the need for optimised big data solutions.
There are trends emerging across many different industries such as healthcare, sport and research towards individual and social well-being. Individual health is being encouraged by the development of intelligent systems, apps and gadgets (such as Fitbit) that focus on diet, exercise and information provision.
This has the potential to create the most exciting breakthroughs in technology over the next ten years. It will increase co-ordination between operations in the real-world and their counterparts on the web, through to the applications and devices that used everyday.
Most exciting is the fact that the most insightful breakthrough may occur on a personal level, for individuals who will be able to track and measure every part of their day and how their biochemistry reacts to diet, exercise and stress.
Wearables
Devices such as Jawbone and the FitBit have created a wealth of data and have propagated the 'Quantified Self' movement for individual health and biochemistry empowerment through scientific analysis.
The Apple Watch will change and break this paradigm again, as Apple so often do. By utilising The Internet of Things to create a personal web ecosystem – whereby one's computer phone, watch, heart, sleep and fitness are all monitored in one place – we are entering an age where the symbiosis between people and technology becomes ever more inextricably linked.
The five trends discussed in this article (Social Computing, Cloud, Cyber Security, Smart Computing and Big Data, The Internet of Things) are going to shape the way that businesses operate for the rest of the decade. Cloud computing will become the norm for businesses and the innovation that will come from big data analytics and the 'internet of things' are going to fundamentally change the technological level at which even SMBs will operate.
Understanding the key resources and key activities of an organisation's business model will be an absolute necessity to integrating the right technology in a way that enables the organsiation to be better at what it does.
To learn more about how to best leverage your key resources and activities as an organisation, join Spark Strategy for a free workshop on using the business model canvas.