About Us |

Sparking Ideas for a Brighter Future
Unearthing Ideas for Long Term Success
Spark Strategy comprises a bunch of serial entrepreneurs and strategists, keen to harness the power of ideas in mobilising organisations to revitalise the world of possibility. We are an eclectic team, bringing cross-disciplinary knowledge and experience to drive creative thinking. We have done the consulting rounds, working with clients of all sizes, and within advisory firms from the largest to sole practitioners. We have worked across borders and industries but don't claim to be the expert in any. Our style is to work with you to uncover the ideas.
Spark Strategy works with leaders who are as excited by ideas as we are, who want to take action and transform. And we stick with you to achieve outcomes, favouring long-term relationships over draft and dash plans. Our approach is highly interactive and all about bringing energy into the process through team-based workshops and activities that spark moments of discovery. We do the heavy lifting behind the scenes, stretching and probing the ideas before rigorously planning out the execution with you and building the organisational stamina required for your transformation. We employ both traditional consulting tools (without the consultant-speak) and creative tools to help unearth ideas that are practical yet innovative.
Innovative Business and Funding Models
The revenue or funding model is important but in order to achieve funding sustainability and viability, you've got to get the business model right and the funding model will follow. At Spark, we interrogate both and generate a model, which is right for your business. We then plan a roadmap, which defines how we're going to get there.
Execution
We're in this for the long haul. No draft and dash plans. We build stamina for sustained action. We're here for the endless possibilities of what might come next. At Spark, it's those moments when the client refers us on to their friends and suggests we should be able to make a difference that we know we're building something special.
Ideation
Let the intuitive ideas flow before applying traditional strategy tools. The process begins with an exploration of possibilities through collaboration, conversations that spark curiosity and create room for intuition to flourish. We're serious about change. We're for those leaders who want to take action and transform, the leaders who look to harness the power of possibility and think beyond "same as last year plus a bit more please."
Strategic Thinking
We believe myopic thinking has killed strategic thinking. Short-term thinking is a straightjacket, restricting the mind from exploring endless possibilities. At Spark Strategy, we're bringing strategic thinking back to life. If ideas are given the chance to flourish, change happens. That's why our work is highly interactive and centered around conversation and team-based activities. We know you've got the ideas. We help you uncover them.
Workshops Run Over 16 Years
Cups of Coffee (and 1355 Cups of Tea)
We're here to help with creative ideas, rigorous testing, pragmatic planning and execution of each transformation and we do this in a special way. Here is what you can expect of Spark.
Bespoke Solutions
We always tailor our approach to deliver bespoke solutions. At Spark, we don't come to our clients with a predetermined solution for their particular problem. We get to truly understand your organisation and work with you to created solutions that are tailored to your needs.
Tough Love
We're straight shooters who offer useful truths rather than telling you what you want to hear. This is our tough love approach. It can mean an uncomfortable journey, but one that is necessary to build long-term vitality and viability. It's about being authentic. We will challenge you to realize your potential.
Spark and Dynamism
We deliver innovative yet practical solutions  and we ensure that the model is executable. As a people-focused organisation ourselves, we care about your satisfaction and success. Furthermore we have the industry experience and business acumen to gain insights, draw connections and drive and deliver improvements.
We value quality over quantity so we're selective about our team. We don't sacrifice our values. We care about our culture, the work we produce and the solutions we create.  We're for sparking brighter futures for our clients and the societies in which we live. Is this you?
George – Managing Director
For over two decades George has advised Not-For-Profit, Government and Commercial organisations in strategy, business models and system transformation. Entering the consultancy world on the back of having grown and sold a $100M private sector business, Spark's clients consistently cite his aptitude for strong practicality, keen commerciality and a commitment to creating uniquely tailored approaches which render maximum practical benefit. Prior roles saw George as the National Lead Partner for Transformation at Grant Thornton, Program Director for the Department of Premier and Cabinet as well as Chairman and Non-Executive Director on a number of technology and service businesses. A proponent of tough love, George will stop at nothing in his quest to unearth fresh ideas for sustainable business models. In his spare time (outside of airport lounges) George can be found making a mess in the kitchen and cooking up a storm with his kids.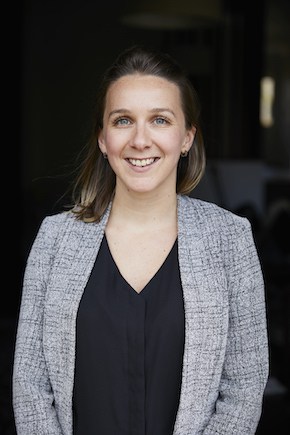 Felicity – Associate Director
Felicity brings an international perspective to her engagements, a result of her professional and academic experience. Graduating Peking University with an MBA, Felicity entered the corporate consulting world as a business transformation adviser. A founding member of the Spark team, Felicity has facilitated international strategy projects, developed expertise in NFP go-to-market approaches and was co-author of the briefing paper for the National Mental Health Commission review. A dedicated Sparkie, she enjoys balancing the tightrope between creativity and scientific rigour, working alongside clients through ideation, modelling, stress testing and execution planning. It is imperative to Felicity that outcomes are practical and solution-based, rendering tangible value. After hours, Felicity is likely found in the yoga studio, putting herself through the paces.
Laura – Associate Director
With over a decade in Corporate Responsibility across leading Australian businesses, alongside work with small Not for Profits, Laura has expertise in Corporate Community investment and in brokering effective NFP / Corporate partnerships. As former lead of Social Impact at Westpac, following a stint in Corporate Responsibility and Sustainability with Stockland, her experience ranges from community investment and shared value strategy design and delivery through to social impact reporting. She holds Environmental Science and International Relations degrees from Tufts University in the United States, is a Centre for Sustainability Leadership Fellow and has completed the Graduate Certificate in Social Impact at UNSW. Laura's unique skillset provides nuanced perspectives on how to gain the most business value and social impact from community investment. She finds her balance in the great outdoors, hiking the Blue Mountains or kayaking on Sydney harbour.
Richie – National Delivery Lead
For the past decade, Richard has worked with Government, Not-For-Profits and Commercial organisations in both the UK and Australia. Helping to design and deliver operating models, Richie's commitment to re-engineering processes and ensuring they deliver the right flow of value means that he won't rest until he gets to the root-cause of an issue, taking that step back to discover the right solution and make a real difference to organisational performance. A broad range of experience and knowledge allows Richie to define, map and understand people, process and technology, translating how such components operate together in delivering the business model and meeting strategic objectives. Outside of work hours you'll find him at home, attempting to deliver a sustainable strategy for dealing with excitable young children.
A decade of government experience allowed Verity to lead the development of state-wide social policies as Chief-of-Staff to the NSW Minister for Aboriginal Affairs, Multicultural Affairs, Veterans, Volunteering & Youth. Verity led a team to deliver complex social initiatives, including the NSW Government's policy on Aboriginal Affairs. Success led to a position as CEO of the Australia-Myanmar Chamber of Commerce, where she advanced concepts of corporate responsibility. While living in Myanmar, Verity launched the inaugural Responsible Investment Group and explored best practice under the UN Global Compact. With a passion for empowering women and girls, Verity led the creation of the first Myanmar Women in Business and Leadership Development Conference. With a belief that cross-sector collaboration allows us to multiply our impact, Verity has a passion for all things Latin American: language, music, food and dance.
Max – Senior Strategic Advisor
Max has over 8 years strategic consulting experience across the Local Government and Corporate sectors, specialising in Strategic Communications, Environmental Impact Mitigation, Stakeholder Engagement and CSR Reporting. By combining strategic planning with technology solution delivery, Max helps clients explore innovative ways in which data and technology can enable outcomes based impact measurement and empower smarter, more sustainable business decisions. Max holds a Masters in Sustainable Development from the University of Exeter, is a Centre for Sustainability Leadership Fellow and an accredited presenter of Al Gore's Climate Reality Project. In his spare time Max can be found on, in or under the sea.
Rob has a diverse base of commercial and social experience, from working on the executive board of a grassroots social enterprise in Cambodia through to delivering co-design programs that connect people with lived experience towards informing policy and service design at a national scale. Rob is driven by how communities come together to drive and instigate social change; this he explores through co-design, impact frameworks and business models. Enabling communities to drive this change across a range of issue areas including mental health, education and economic empowerment gets him out of bed every morning. He wouldn't be able to do this if he wasn't able to reenergise himself by hiking into nature with everything he needs on his back for days on end.
Abi has developed considerable experience in business development and partnership management in Europe and Africa and more recently in Asia. Abi has worked for large NGOs, small NFPs and social enterprises where her focus was on building the resilience of business models, especially though the power of partnerships and collaboration. Abi is the Editor of Managing Humanitarian Innovation, a field guide providing tools and frameworks for scaling innovation, fostering entrepreneurship, and managing innovative organisations. She has particular interests in complexity theory, organisational systems and managing journeys towards scaling impact. Abi has an MA in Conflict, Security and Development, a degree in Politics and has worked with the UK government in Parliament and through government-focused institutions. Developing strategies to achieve large scale, international impact within a United Nations agency and at the Royal Academy of Engineering gives Abi has a nuanced understanding of cross-sector collaboration in addressing the world's greatest issues. Outside the office, Abi can be found planning a road trip or pounding the streets of Sydney in training for her next half marathon.
Working with NFPs and NGOs in Australia, USA, and India, Jay is the founder of Promise or Pay, a web-based platform that helps people make positive behavioural changes. Believing that for-purpose business models can become part of the mainstream, Jay founded Social Change Central, Australia's first online opportunities portal for social enterprise. Prior to this, he spent a year living in Cambodia as an Australian Youth Ambassador for Development. Jay was selected as a 2015 Myer Innovation Fellow, the Young Entrepreneur Finalist in the Sydney SHINE Awards, and one of Australia's top 50 young social entrepreneurs by the Foundation for Young Australians. Jay is passionate about positive social change and tackling the world's biggest problems through the power of social entrepreneurship. Inspired by small actions with big outcomes and holding a love for engaging with like-minded people, Jay has an MA in Development Studies, a Graduate Diploma of Project Management and a Bachelor of Commerce. Outside of work, Jay can be found in the ocean or on the basketball court.
Heather – Strategic Advisor
Heather is a proficient project manager and strategic problem solver who is committed to working efficiently and collaboratively for social benefit. Her career has involved work in the health, education and environment sectors, and she has worked for both charitable and for-profit organisations. Building relationships that are based on trust and that are mutually beneficial is key to Heather's approach to working with others. She ardently believes that collaboration yields the best outcomes whilst recognising that creating and maintaining authentic partnerships takes time, energy and consideration. In her most recent role at an Australian social enterprise, Heather managed partnerships and was the key contact for over 100 external partners, vendors and other stakeholders. Heather has a deep love of learning as evidenced by her Combined Honours in Arts bachelor's degree (history, psychology and economics), Executive Master of Arts (project management, professional communications, organisational ethics etc.), Certificate IV in Project Management and regular attendance at seminars, workshops and talks. Otherwise, you'll come across Heather on the tennis court or making misshapen mugs in ceramics class.
Sarah – Strategic Advisor
Sarah brings a diversity of experience within the social and corporate sectors. From working with Indigenous communities through to assisting business owners with their annual reporting and taxation requirements, Sarah is motivated by the opportunity to help and empower people to achieve what is important to them. Sarah is a provisional Chartered Accountant, and also has a strong policy and relationship management background with a focus on diversity and inclusion. Sarah has advised local organisations across the Northern Territory on complex business problems, performance improvements, system selection, and tax and accounting compliance through her work at KPMG Darwin. Sarah believes that commercial acumen has a critical role to play in creating sustainable impact. In her role as Relationship Manager for the Indigenous Accountants Australia Project (CAANZ & CPA) Sarah upheld Accounting as a profession where Indigenous Australians could develop the skills necessary to make a meaningful difference in their communities and created supportive pathways to enable this.
Raashi is a Chartered Accountant who has worked internationally in the UK, South Asia, South East Asia, Africa and the Middle East with organisations such as KPMG, the Department of Foreign Affairs and Trade, the Shell Foundation and the World Bank.   From to 2011 to 2016 Raashi worked with Social Ventures Australia (SVA) driving social enterprise development and maximising social impact through shared value. She has delivered on multi-faceted projects including conducting due diligence for funding and investment, business support and capacity building to social enterprises, impact framework development and assessments.   Raashi has extensive cross-sector experience in corporate, government and NGOs with a strong background in professional and financial services.  She has considerable experience working with social enterprises in the Indigenous, disability, refugee/migrant and youth unemployment sectors.  Raashi's key interest is in maximising social outcomes with commercial objectives, and using market-based solutions to drive social change.